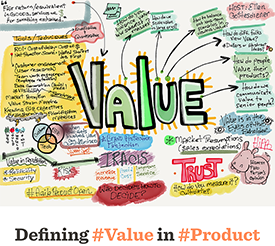 You'd think the topic of value would be uncontroversial when it comes to agile product management and ownership. After all, early and continuous delivery of value is the first principle in the Agile Manifesto.
And yet, the idea is not always clear and consistent. Value is often not easily qualified or quantified, which makes the important task of conversing transparently about value difficult.
At the Agile Product Open last month, I proposed the topic "Value: The Whats, Whys, and Hows" in the morning marketplace of ideas.
Continue reading