A Visual Nutshell for Amplifying Product Discovery
by Ellen Gottesdiener and Mary Gorman
We were recently planning a discovery workshop for a large initiative with the Chief Product Owner (CPO). She is part of a growing, global community utilizing the techniques in our book Discover to Deliver: Agile Product Planning and Analysis. This community is doing the vital work of product visioning and backlog definition and refinement. They weave Discover to Deliver™ techniques into collaborative product discovery and planning workshops to produce agile product roadmaps and release plans.
The CPO needed a succinct way to prepare the customers and subject matter experts who would be participating in the discovery session.
She asked us, "What can I use to share the essence of our discovery work?" We showed her a visual spread we call the "DtoD in a Nutshell" from our book.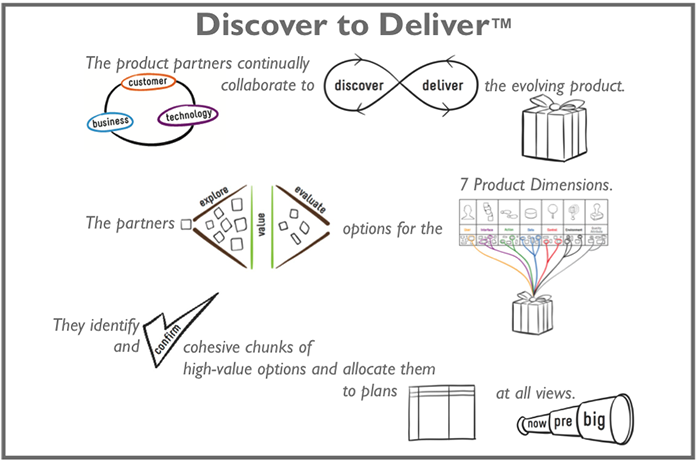 "This is just what I need," our CPO said.
This visual synthesizes the Discover to Deliver™ Big Concepts in three crisp sentences, punctuated with visuals. Here are the sentences with a concise definition for each visual.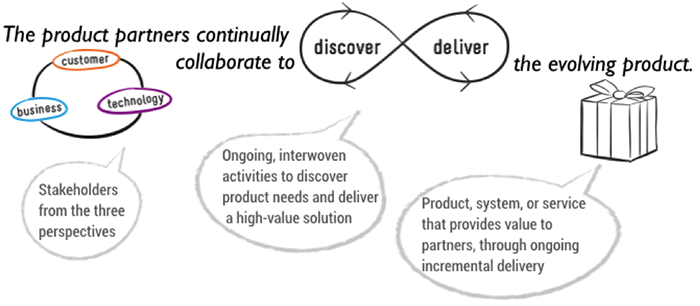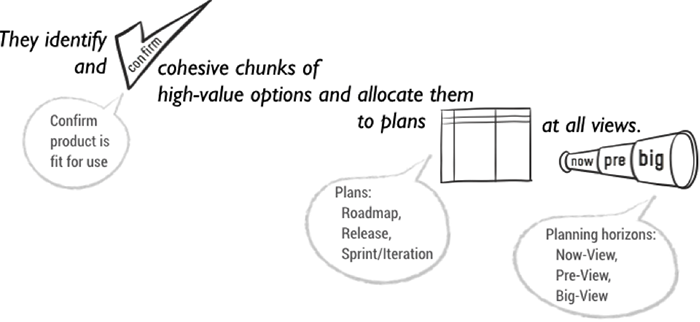 Applying these concepts sets the context for Structured Conversations about your product. This product discovery approach ensures you and your stakeholders collaborate to continually refine your backlog, hasten delivery, and ensure you are building the right product at the right time.
Learn More
To prepare to amplify discovery to accelerate delivery, contact us to bring these practices to your organization via our Vision to Value: Backlog Refinement Practitioner training or Product Discovery sessions.
Download the DtoD in a Nutshell figure.
View our 2-minute video Discover to Deliver Explained.