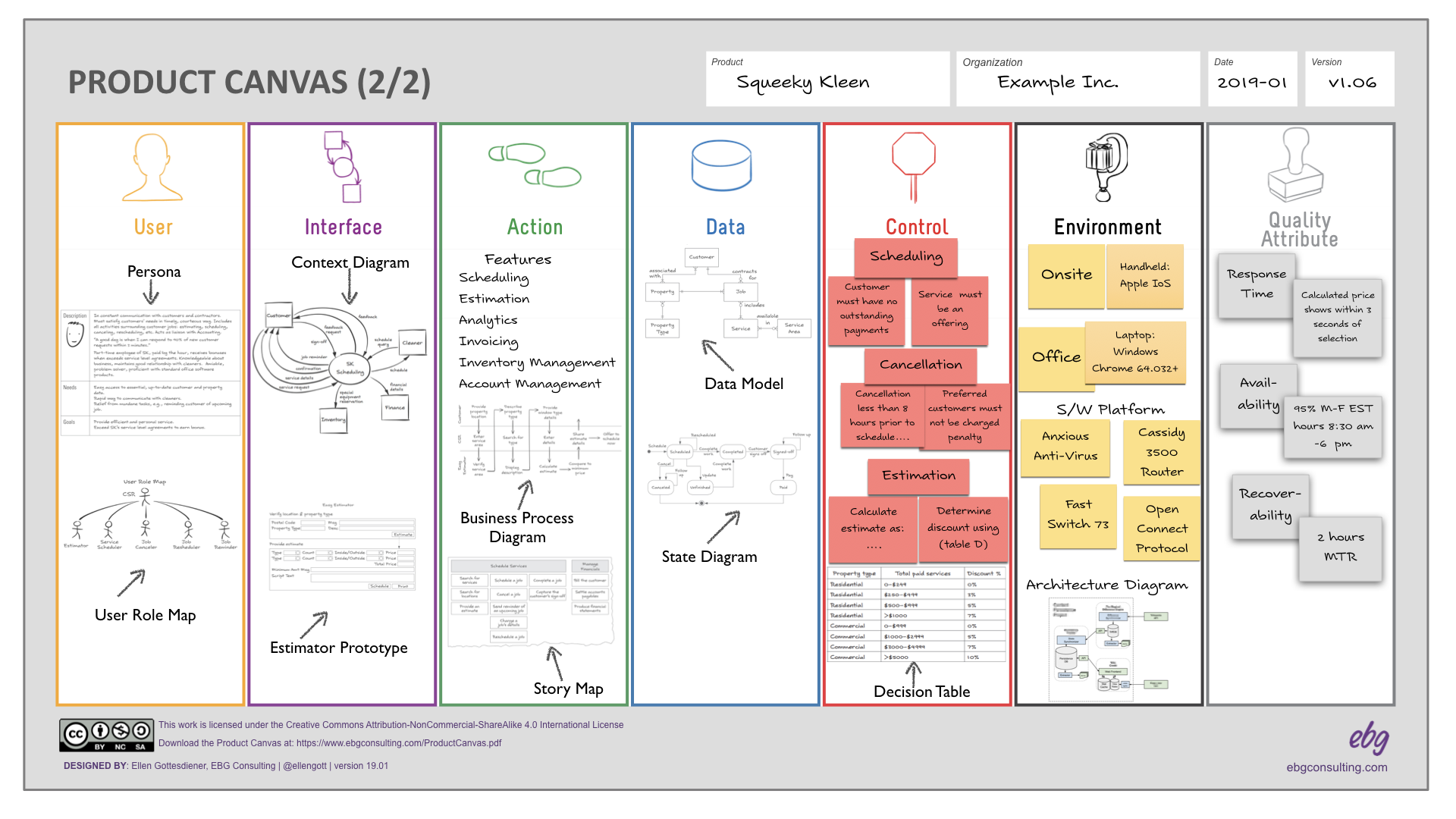 The Product Canvas can help address a number of challenges as you transition to a product-centric organization. You may want to take a step back to rethink your product strategy. Perhaps you realize you're not organized for optimal product development and need to redesign your organization so its structure follows product. Or maybe you need to improve your product management practices.
For all these scenarios, defining your product is your starting point.
The Product Canvas has two parts. In my last blog, "Using the Product Canvas to Define Your Product: Getting Started", you learned about the strategic and positioning benefits of the Product Canvas Part 1. Product Canvas Part 2, the subject of this blog, helps you define the essence of your product by defining its compositional requirements.
Continue reading