Agile Product Open: An Illustrated Interview
I spend a lot of time in my work sharing the value of visualization in agile discovery. What better way to share the value of the upcoming Agile Product Open event (May 21, 2016) than visually!
Here is an illustrated interview created by Iris Amelia Febres after interviewing Vanessa Ferranto and myself (we are co-producing the event). We shared the reasons why we started this new event and our passion for the conference theme: "Bringing Agile Principles to Product Management".
Iris will be sketchnoting (also known as visual notetaking) and illustrating sessions at the Agile Product Open next week. We're thrilled to have her on our team!
I hope to see you at Agile Product Open.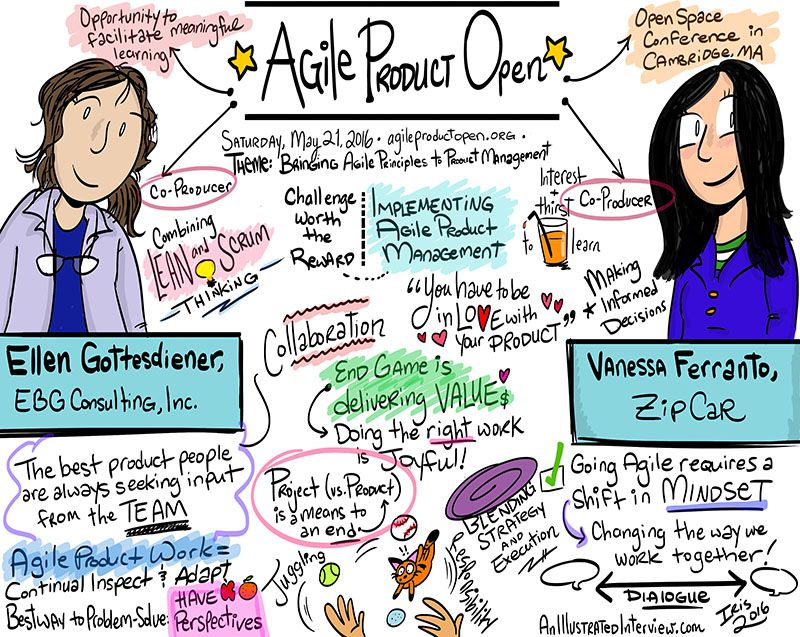 Agile Product Open:
Register for Agile Product Open
APO website
APO Meet-upAPO on Twitter
APO hashtag: #AgileProductOpen
Iris Febres
Iris's Illustrated Interview website
Iris' website
Iris on Twitter
Iris thoughts and doodles on Twitter