Agile Product Partners: Friends or Frenemies?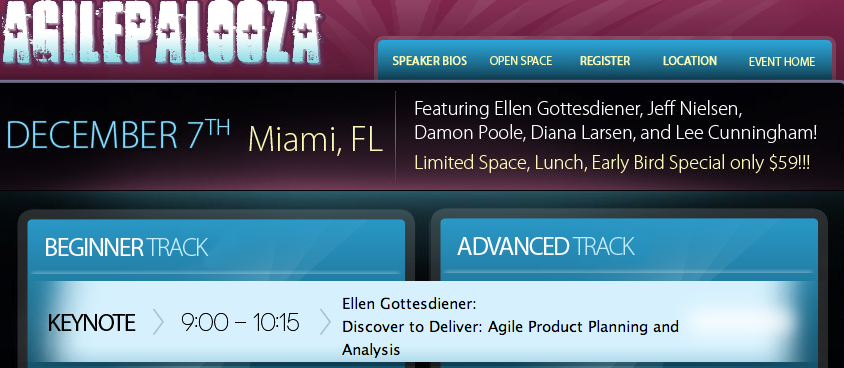 It continues to baffle me.
Clients share their struggles managing three, four, or five different product owners (or, as we refer to them, product champions). Delivery teams end up abandoning deployable software right before the end of an iteration or release.
Why?
It's because the product champions can't agree among themselves, or with the delivery team, on what to ship. As a result, the team members spend too much time in ineffective meetings and not enough time building high-quality software that delivers value.
Stakeholders as Partners
If this sounds familiar, you know you need to break these bad habits. How? It boils down to improving relationships among all the stakeholders on your Agile projects: people from the customer, business, and technology sides.
They need to work as true partners.
Let's Break Bad Habits 
If your agile team and stakeholders have more of a frenemy relationship, you won't want to miss my keynote at AgilePalooza Miami, Discover to Deliver: Agile Project Planning & Analysis, on December 7 in Miami, Florida, USA.
I will describe essential practices you can use in your daily work to rapidly discover, plan, and analyze high-value product needs. Agile teams can have efficient and effective conversations to reach a shared understanding of product requirements. What's more, the stakeholders can act as partners to make value-based and transparent decisions on what to deliver next. The result? You build the right product, at the right time.
A Powerful Community Event
I've been to these community events before, and this one is sure to be VersionOne's best AgilePalooza yet. I'll be joined by Jeff Nielsen of Santeon Group, Damon Poole of Eliassen Group, Diana Larsen of FutureWorks Consulting, and Lee Cunningham of VersionOne at the beautiful new Miami Marlins Park. The jam-packed agenda features other topics I know you'll enjoy:
How to effectively apply user stories to make your projects both adaptable and predictable
What exactly is "Agile," really?
The product manager's role in liftoffs and Agile chartering
An Open Space collaborative discussion (a great way to engage with your peers to get your questions answered and challenges addressed)
My helpful hint of the day – register now and get early-bird pricing. Or click here to learn more about the event. Hope to see you there!