Lean/Agile Books to Enjoy and Learn From
By Ellen Gottesdiener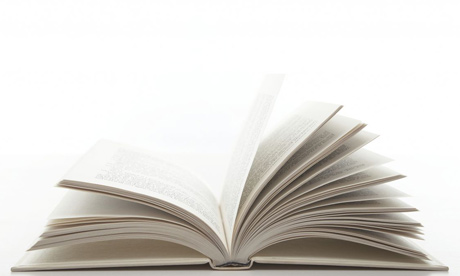 I love books, and I read a lot of them.
Books help me learn about new tools and techniques to add to my toolkit. I also read books to reinforce and confirm practices that work, to challenge my thinking, and to discover new colleagues to connect with.
The problem? So many books, so little time. So I've curated a short list of five 2012 lean/agile books that I've found valuable, challenging, and useful.
[Oh… and did I mention my own new book, written with Mary Gorman: Discover to Deliver: Agile Product Planning and Analysis. 😉 ]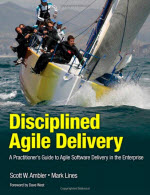 Disciplined Agile Delivery: A Practitioner's Guide to Agile Software Delivery in the Enterprise
By Scott Ambler and Mark Lines
Scott and Mark combine into one comprehensive book (495 pages) all the practices that make up what they affectionately abbreviate DAD (disciplined agile delivery). If you've been following Scott and Mark's writings, you'll find them here in one cohesive package. If you're new to their work, you'll love finding the whole enchilada in one place.
This book makes a passionate, commonsense case for agile practices. It's a principle I wholeheartedly (and wholemindedly) embrace: that agile—when done right—is disciplined, is scalable across the enterprise, needs to engage a partnership of stakeholders, is value-driven, amplifies analysis, and gives you a holistic approach to software product development.
Lessons in Agile Management: On the Road to Kanban
In sum: Numerous gems in the journey of a learning mind.
David Anderson's latest book provides fascinating insight into the ongoing evolution of Kanban. David has collected his best writings, smartly categorized them, and provided retrospective comments on his thinking—including self-reflections on where and how his thinking has evolved.
I especially appreciate reading about David's influences. He is forthright about giving them credit—something that in itself is a form of leadership. Those influences include Taiichi Ohno (Toyota Production System) on muda, muri, and mura; Eliyahu M. Goldratt on Theory of Constraints, specifically The Five Focusing Steps; John Seddon and Peter Senge on Systems Thinking; and W. Edwards Deming.
You'll find many memorable gems in this book about risk, leadership, estimating, trust, analysis, and of course flow. It's powerful for our Kanban, Lean, and Agile community to learn from the learning of its leaders.
Lean from the Trenches: Managing Large-Scale Projects with Kanban
By Henrik Kniberg
A book you'll read from end to end in a short time. You'll find a lot of value, as I did, in the case study, the explanation of concrete practices, the friendly tone, and the straightforward illustrations. Henrik conveys his passion for the value (and fun) of combining Scrum, XP, and Kanban practices in this lovely book. It shines from start to end.
Running Lean: Iterate from Plan A to a Plan That Works
By Ash Maurya
Ash Maurya's book, part of a series of books edited by lean start-up guru Eric Reis, describes principles and practices you'll find applicable to products at any stage of their lifecycle. This book is not only for start-ups.
As Ash explains it, the meta-process—document your plan, identify risks, and continually test your plan—forms the framework for a team's validated learning. Much more than a buzzword, validated learning has deep and sustained value. Pay special attention to the chapters on how to validate and verify your learning qualitatively.
This book is compelling. You'll trust the author, you'll enjoy his examples, and you'll delight in this lean canvas (akin to one of the inspirations for Mary's and my book: the business model canvas).
Essential Scrum: A Practical Guide to the Most Popular Agile Process
By Kenny Rubin
If you use (or want to use) Scrum, this is your book. You get a comprehensive, eminently readable guide to the Scrum framework and practices. Kenny's extensive experience in teaching and guiding teams on how to use Scrum is evident. The book is sensibly organized, has helpful examples, and pulls together all the practices used by successful agile/Scrum teams.
A feature I especially appreciate is the illustrations. Using a visual icon language is powerful—something Mary and I have discovered in our practice and use in our book. Kenny's book is chock-full of illustrations using icons that flow through the book and allow you to quickly grasp concepts, remember them, and link them to your daily work.