Our Take on the new Professional in Business Analysis Certification (PMI-PBASM)
Have you heard? PMI has entered the business analysis space. They have a new certification—the PMI Professional in Business Analysis (PMI-PBASM)—with entry requirements similar to IIBA®'s Certified Business Analysis Professional™ (CBAP®).
We've known this was in the works for a while because we were tapped back in 2012 to guide and provide expertise around what would eventually become the new certification. As a member of the task force, our own Mary Gorman provided deep business analysis and requirements expertise. Ellen Gottesdiener was a member of the Steering Committee and is serving as an expert reviewer of the new Practice Guide.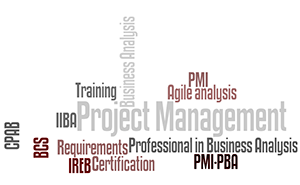 When we first became involved, the program was focused on requirements management. With further learning, the PMI came to understand business analysis is much broader than managing requirements.
The PMI-PBA has stirred up a lot of conversation and raised many questions in the business analysis community.
What's our take?
Skills & Certifications
We're certification neutral and skills-powered. We're glad to see further recognition of the importance of business analysis and the breath and depth of skills need to do great analysis. Now, in addition to the pioneering work of the IIBA and the well-defined certifications from IREB and BCS, the PMI-PBA offers those working in the business analysis and requirements disciplines the recognition they need and deserve.
However, while we have created a mapping of the credential's Domains, Tasks, Knowledge, and Skills to EBG's published books, EBG does not offer training on how to prepare for or pass certification exams. We also don't offer "certificates" for taking a series of our trainings or coaching events (we believe this clouds the issue of certificate vs. certificate).
Instead, we focus on skills-enablement. Once you have a firm grasp of the right skills, and the requisite experience you should be able to achieve a credential like the PMI-PBA? through individual or group study.
Community & Collaboration
We value helping people collaborate powerfully to discover the right product at the right time. So we engage with the IIBA, PMI, and more recently IREB to encourage these communities to do the right thing. We also actively engage and share our expertise with the equally vibrant agile analysis and agile product owner/management communities because we believe proper execution of these skills and roles is essential to successful agile product delivery. Though these communities might seem very different, we have found many valuable cross-fertilization practices that work and strengthen interdisciplinary collaboration.
We're curious to hear what you have to say about the new PMI-PBA certification specifically and industry certifications in general.
What value does your business place on certifications? Do you plan to pursue the new PMI-PBA?? We'd love to continue the conversation with you in the comments below.
(Disclosure) EBG is an IIBA charter Endorsed Education Provider (EEP), a PMI Registered Education Provider (R.E.P.), and Ellen serves on the Board of the IREB.