This Week's Business Analysis and Requirements Workshop: 2 Days of Learning in Las Vegas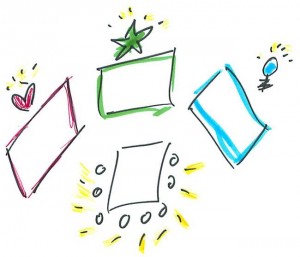 I was recently interviewed by SearchSoftwareQuality editor Yvette Francino about this week's Business Analysis and Requirements Workshop at the Better Conference/Development Conference this week in Las Vegas, Nevada (6-7 June, 2011).
Yvette asked me to explain the logistics, if we would be emulating gathering requirements for a particular project and if the workshop be relevant regardless of domain area. Here are my answers: As conference chair, I wanted to put together a team of people who represent a cross-section of business analysis and requirements skills. I also wanted our presenter/facilitator team to be composed of folks with solid knowledge of traditional as well as agile practices. We have that with our team: Joy Beatty, Kent McDonald, Ken Pugh, Linda Rising, Doug Talbott, and me.
Business analysis—and the good requirements that result—is increasingly important for both strategic planning and tactical product delivery. Business analysts require multiple skills: strategic thinking, requirements modeling, requirements elicitation and communication, business architecture and user experience, and customer relationship management. And, they need to be able to adapt analysis practices for traditional and agile projects.
Because the two-day workshop agenda incorporates sessions focused on these skill areas, I chose the metaphor of a playbook, like the ones football teams use: in addition to skills and knowledge, analysts need a diverse toolkit of methods and practices.
Here's how it works. We start and end each day as a community to prepare and retrospect, continually focusing on our playbook. In-between, we are holding parallel tracks so attendees can focus on practices they need or want to improve in their playbook. Our sessions include opportunities for people to practice eliciting, analyzing, specifying, and validating requirements.
An aside: in the analysis and requirements realm we prefer to use the term "elicit" vs. "gather," since requirements are not just sitting around waiting to be picked up.
Some sessions will cover higher-level topics such as strategic thinking. The idea is to learn how to focus on the right things in the first place, and on essential customer collaboration practices that work.
We are using the same case study throughout the sessions, so participants can practice skills across sessions within the same problem domain. However, the practices we are sharing are useful regardless of the specific domain you work on "back home."
If you make this event, I hope to see you at another one, soon! Check out our Events calendar for upcoming conferences, webinars or local meeting we, I, or another EBG'er might see you.