Last time, I introduced Open Space, an innovative approach to creating change in whole systems and inspiring the best in human performance. Also called Open Space Technology (OST), Open Space was created by Harrison Owen in the 1980s. It's a self-organizing practice that encourages people to exchange information and ideas in informal settings.
How Does It Work?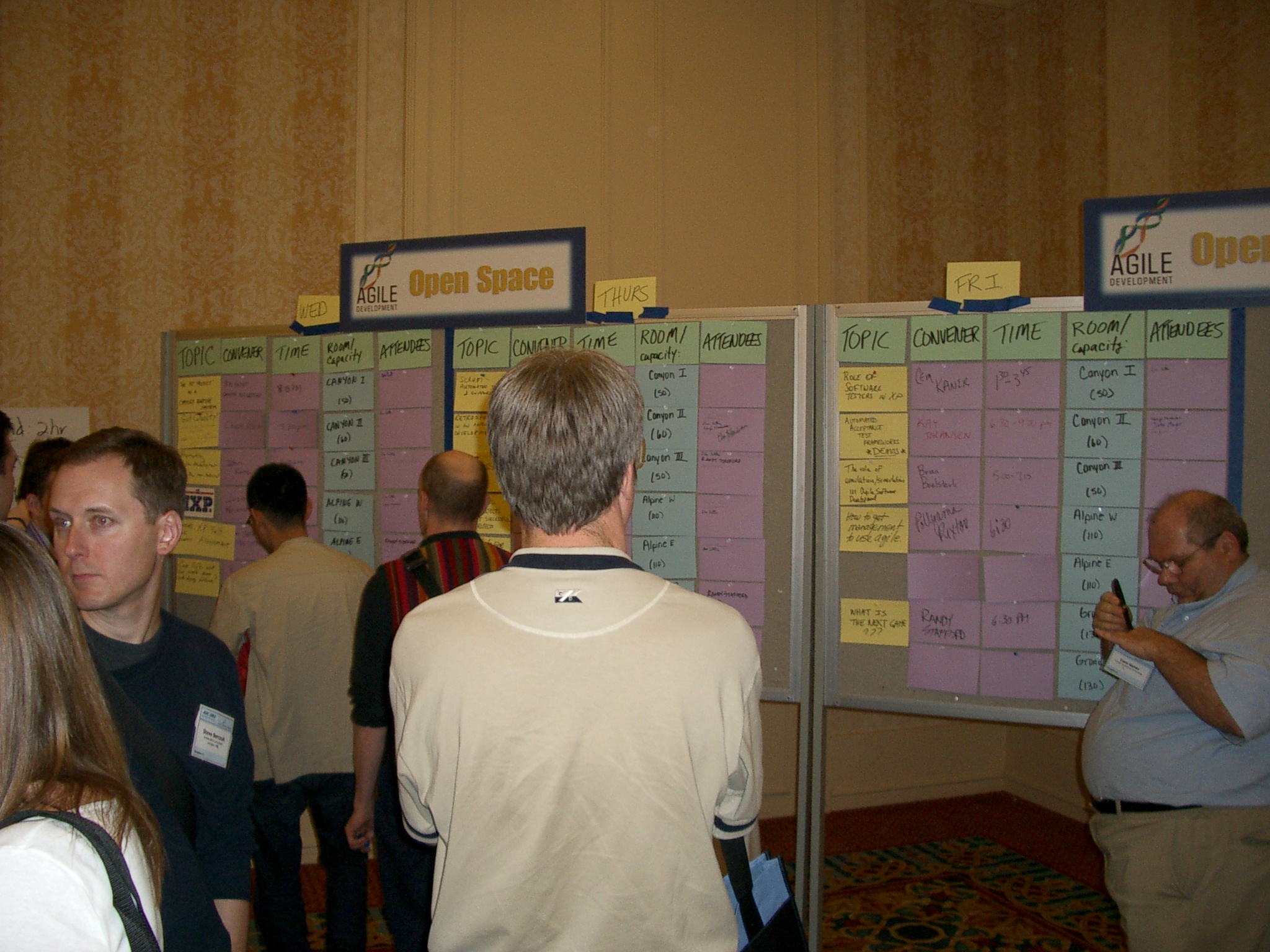 To start, Open Space participants gather in a dynamic opening event in what we call the marketplace. Anyone can offer topics they care about, want to reflect on, and learn about with others. You don't have to be an expert, guru, or even highly experienced or knowledgeable about the topic you convene. During the marketplace, participants create a board that lists all the session topics people want to talk about, with time slots and locations for each proposed topic.
Then each participant directs her own choices. Groups convene sessions around these topics and record their findings.
Open Space operates on four principles:
1. Whoever comes is the right people.
2. Whatever happens is the only thing that could have.
3. Whenever it starts is the right time.
4. When it is over it is over.
Continue reading