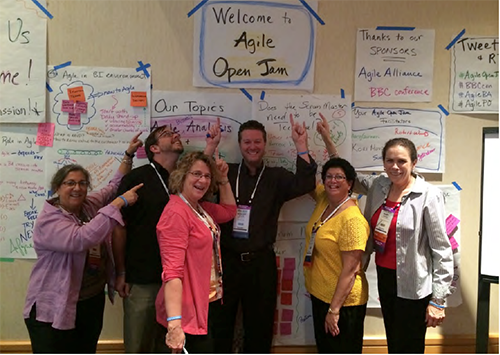 When you see Agile business analysis and product management as a topic for multi-day, deep conversions, you've entered the world of Agile Open Jam.
For the second year in a row, the Agile Open Jam on "Business Analysis and Product Management in Agile" was a big hit at the Building Business Capability conference.
This is the second Agile Open Jam EBG has hosted (last year, Ellen hosted), and we were jazzed yet again by the enthusiasm, sharing, and energy the Open Jam generated. Dozens and dozens of folks participated—proposing provocative topics, diving into deep conversations, and networking with kindred spirits.
Continue reading